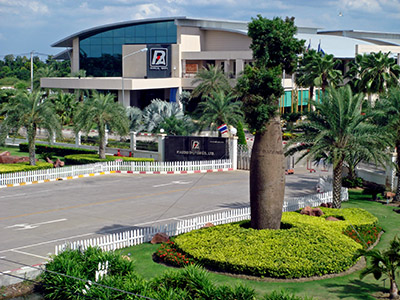 P.Audio supplies premium pro audio components and sound reinforcement systems that cover the entire spectrum of professional applications and requirements.
The company was established in 1991 and is located near Bangkok, Thailand. The company occupies a 60,000 sq m garden complex. Continual growth has allowed P.Audio to build ultra modern research and development facilities at its corporate headquarters. The campus also contains a state-of-the-art manufacturing and processing operation as well as a very large acoustic presentation hall.
P.Audio products cover a wide range of neodymium and ferrite low-frequency transducers. High-performance being the cornerstone of our design philosophy, every product in the line, ranging from entry level to ultra pro transducers, offers high performance and professional-level reliability. Our compression drivers are designed to meet the exacting performance parameters expected for applications ranging from touring systems to large format fixed installations.
Research and development are one of the key advantages that P.Audio offers the professional audio marketplace. A large anechoic chamber is complemented by the latest finite element analysis software for both mechanical analysis as well as AC and DC magnetic field analysis. Our advanced test and measurement/analysis equipment completes the full design cycle by allowing in-depth analysis of both static and dynamic transducer performance parameters.